404
The 404 website is dedicated to the music of 404, it features, music downloads, lyrics, video footage and background stories on the songs. Originally a portion of this data was on www.johnrlhunter.co.uk, but with so much material now available I have moved it to this sub-domain.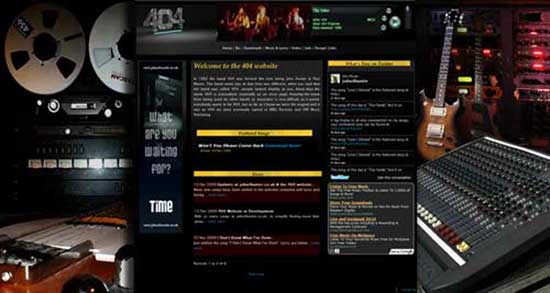 The Technical Details:
The website is built using CSS, PHP MySQL and Flash. Using PHP I have been enabled to included mp3 download pages, access to lyrics, backgrounds to songs and recordings, as well as a place for people to add their comments.